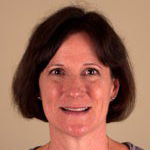 Tara Bray
Associate Professor
Office hours: Monday and Wednesday 11 a.m.-12 p.m.; Tuesday and Thursday 11:20 a.m.-12:20 p.m.
About
Tara Bray taught writing at The University of Arkansas, The University of Nevada, Reno and Aquinas College before coming to Virginia Commonwealth University in 2009. She is the author of the poetry collections Mistaken for Song (Persea Books 2009) and Small Mothers of Fright (Louisiana State University Press 2015).
Education
M.F.A.-The University of Arkansas


M.Ed.- The University of Georgia.