Community Engagement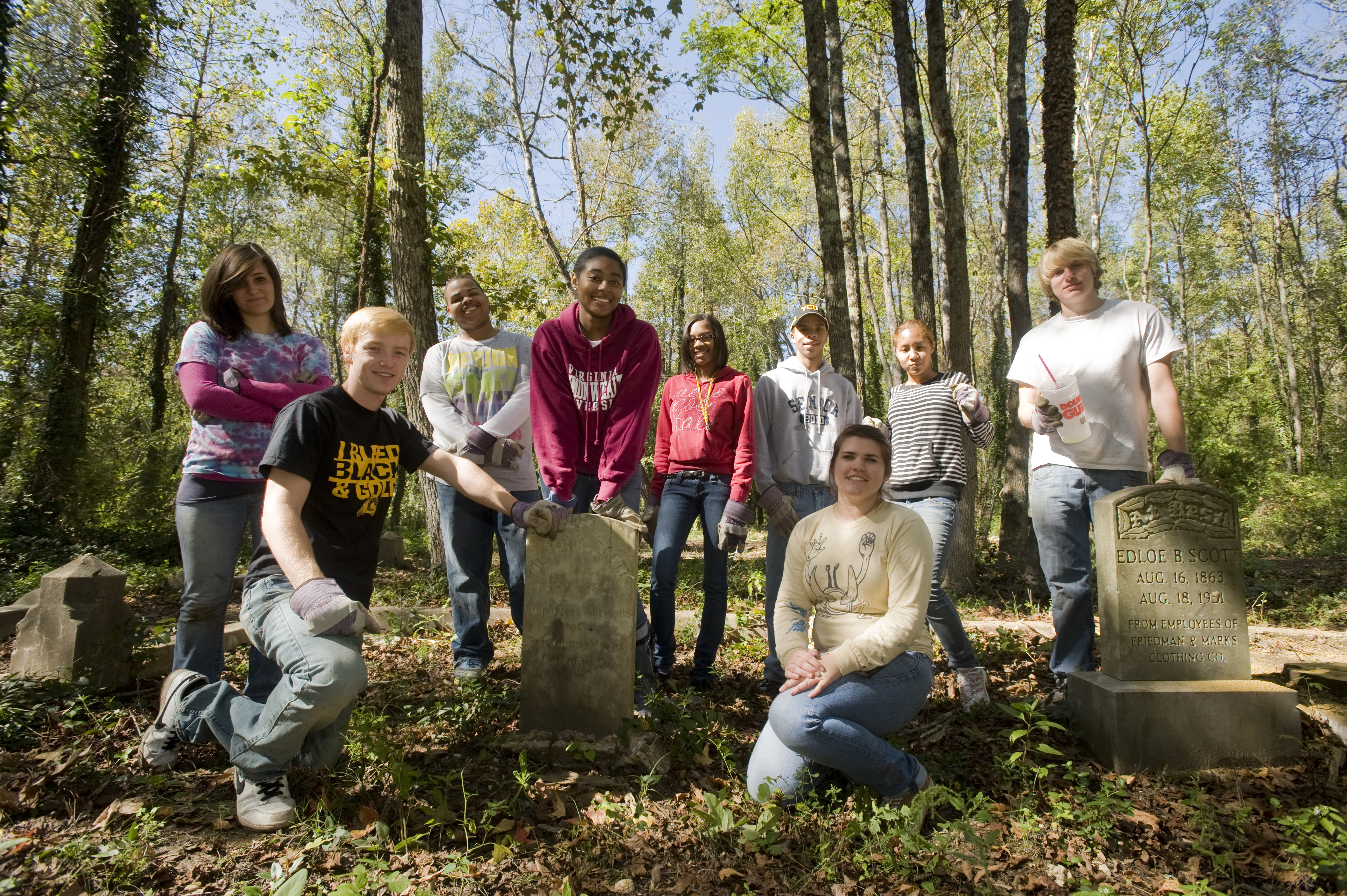 Focused Inquiry Service-Learning instructors are trained by the Division of Community Engagement to take students out of the classroom into the broader community to give students an understanding of various forms service in the community takes.
Focused Inquiry Service-Learning gives opportunity for students to engage in enriching ways to transform their communities and to solve problems with 21st century skill sets. These FI classes take a variety of shapes and partners, offering students opportunity to work with a vast array of service opportunities and community partners, such as:
CHAT (Church Hill Area Tutoring),
OAR (Opportunity. Alliance. Reentry.)
VCU Learning Garden
The James River Parks System
the Visual Arts Center of Richmond (working with kids in after school arts programs)
the Health Brigade (providing health services for those in need)
VCU Rams in Recovery
RAM Pantry (addressing food insecurity of VCU's students)
Imperial Plaza (providing the elderly with 21st century computing skills)
Real Chances (combating poverty, homelessness and mental health challenges)
Safe Harbor Shelter (empowering survivors of sexual and domestic violence)
As VCU's Strategic Plan increase the visibility of Service-Learning, the opportunities are ever expanding and the community partner list grows longer and more diverse.
VCU's Commitment to Community
VCU's Division of Community Engagement has an international reach, yet its roots are planted firmly in the 21st century in Monroe Park Campus in Richmond, Virginia. The philosophy of the Division of Community Engagement is that in working together, we can change lives. Community Engagement exists for the greater good, creating communally-constructive partnerships that affect VCU students, faculty, community partners, the university, and the broader community. Its programs affect scholarship, learning, research, municipal outreach, social justice, and the fostering and growth of empathy.
Under the auspices of the Division of Community Engagement, Service-Learning classes at VCU offer students immersive, hands-on approaches to understanding the problems, challenges and needs of the greater culture that surrounds them. Service-Learning refers to an intentional teaching strategy that engages students in organized service activities and guided reflection. The service activities benefit the community and, in combination with reflection and other classroom-based learning activities, enhance the academic curriculum of participating students. Service-Learning designation is reserved for those credit-bearing academic experiences that involve each enrolled student in a minimum of 20 hours of service per semester, as well as in planned reflection activities. Classes that meet these criteria appear in the university's Schedule of Classes and on the students' transcripts as designated service-learning courses.
VCU's Statement of Service-Learning: "Service-Learning at VCU is a course-based, credit-bearing educational experience in which students participate in an organized service activity that meets community-identified needs. Students reflect on the service activity to increase understanding and application of course content, and to enhance a sense of civic responsibility."
If you would like to learn more about Service-Learning, several websites can provide you with basic information about Service-Learning theory and practice. We recommend you visit the National Service-Learning Clearinghouse and Campus Compact to learn more about the pedagogy of service-learning.