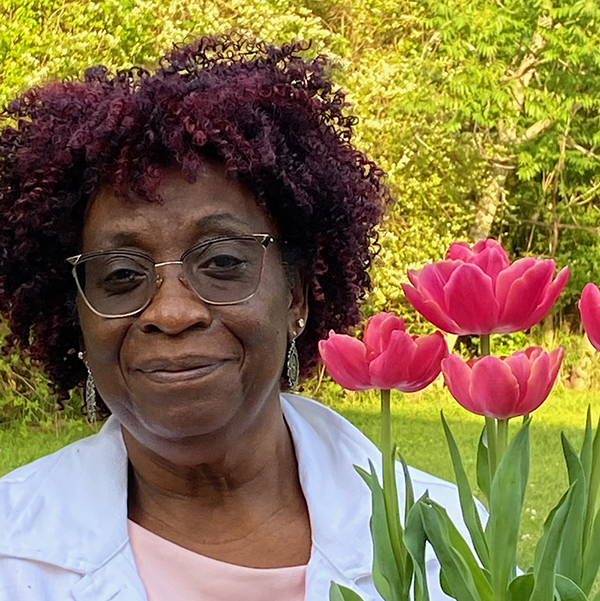 Ywone Edwards-Ingram
Assistant Professor
Office hours: Monday, 1 p.m.- 3 p.m.; Thursday, 1 p.m.- 3 p.m.
About
Ywone (Wyonie) D. Edwards-Ingram, Ph.D. prioritizes interdisciplinary approaches and methodologies in her teaching and scholarship about identity, gender, race, representation, slavery, memory, and the communicative power and meanings of words, places, and things. She joined the Department of Focused Inquiry in 2018 following many years of teaching and researching at William and Mary and the Colonial Williamsburg Foundation. Edwards-Ingram teaches courses for different levels of undergraduate students in the University College and has taught in its Interdisciplinary Studies program. Her research and teaching also cover collaborative work as a VCU faculty fellow for African American cemeteries in Richmond in service learning and community engagement.
Edwards-Ingram is a past recipient of research fellowships from Gilder Lehrman Institute: New-York Historical Society, Robert H. Smith International Center for Jefferson Studies at Monticello, and the Omohundro Institute and Jamestown Rediscovery Foundation for a book project about Black coachmen in slavery and freedom. She has many published works and made many scholarly presentations to various audiences.
Examples of her publications include:
Co-edited volume and authored book
Historical Archaeology in the Twenty-First Century

(2021)

Th

e

Art and Soul of African American Interpretation

(2016)
Published chapters in edited volumes
Reconstructing the Landscape of African & African American Burials.

Historical Archaeology in the Twenty-First Century

(2021)

Scholars, Lawyers, and their Slaves.

Slavery and the University:

(2019)

African American Medicine…of Slavery.

Race and the Archaeology of Identity

(2001)

Trash Revisited…. Analysis of Slave Houses and Yards.

Keep Your Head to the Sky

(1998)
Research articles
Before 1979: African American Coachmen.

The Public Historian

(2014)

More than Memory… Neighborhood.

African Diaspora Archaeology

(2011)

Toward "True Acts of Inclusion."

Historical Archaeology

(1997)
Education
Ph.D.- American Studies, College of William & Mary
M.A.- Anthropology, College of William & Mary
B.A.- History and Social Sciences, University of the West Indies in Jamaica