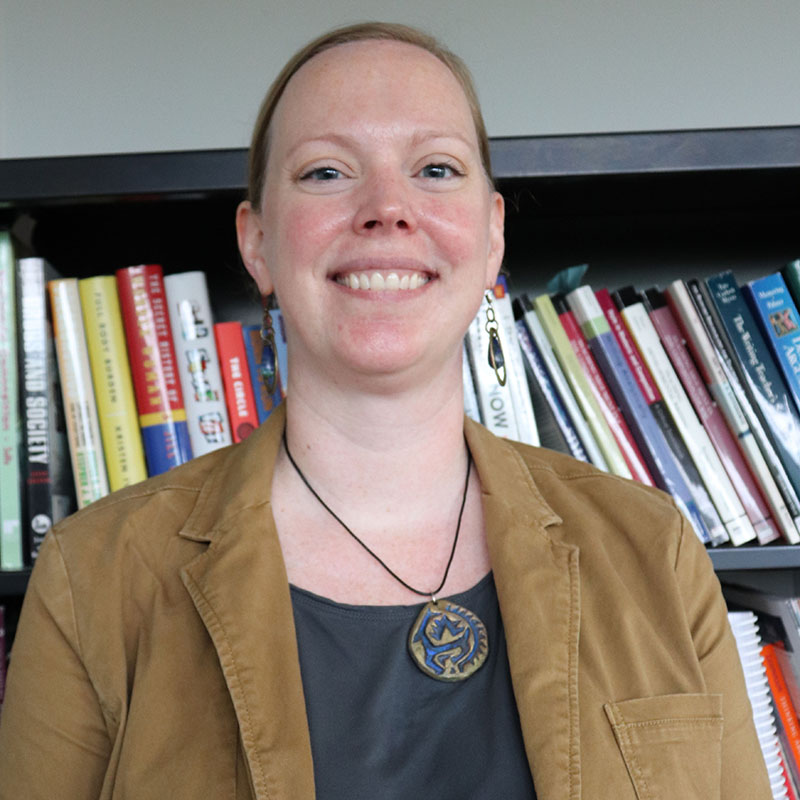 Elizabeth Fagan
Assistant Professor
Office hours: Monday and Wednesday 10 a.m.- 11 a.m., 2 p.m.-3 p.m., and by appointment.
ancient history and archaeology
material culture
narratives
About
Elizabeth Fagan joined the Department of Focused Inquiry in fall 2019. Dr. Fagan taught social theory at the University of Chicago and ancient history at Truman State University prior to coming to Virginia Commonwealth University. Her love of teaching was fostered by her time as an assistant director at the Chicago Center for Teaching, and she continues to focus on learner-centered pedagogies in her classrooms. Dr Fagan researches the Classical-period (ca. 300 BCE – 300 CE) and its connections between the ancient Mediterranean world and Eurasia. Dr. Fagan brings her expertise in material and visual analysis into her VCU classrooms as often as she can, to help students learn that rhetoric, politics and arguments surround them, no matter the media.
Education
Ph.D.- History & Anthropology, University of Chicago
Courses
UNIV 111

UNIV 112


UNIV 200